Give Up Clothes For Good With TK Maxx
Bring your pre-loved fashion and homewear to any TK Maxx store all year round. Everything you donate will be sold or recycled, to raise funds for our services for children with disabilities. 
Give Up Clothes For Good is Ireland's biggest and longest running clothing and homeware donation collection, helping to raise funds for Enable Ireland. Since 1997, TK Maxx customers and associates have raised over €4 million to support over 27,000 children and young people with disabilities in Ireland.

Give Up Clothes For Good asks the public to support children with disabilities by donating their pre-loved quality fashion and homeware in the special collection units provided in all TK Maxx stores nationwide. Donated items will be sold in Enable Ireland charity shops and money raised from these items helps to fund our disability services.
Find your nearest TK Maxx shop
Donate unwanted and pre-loved clothing, accessories and household items at any TK Maxx store
Customers can donate in-store using any bag they like, from carrier bags to bin bags.  TK Maxx can accept good quality clean clothing, shoes, accessories, cutlery, collectables and antiques, CDs and DVDs. Each bag of donated items could raise up to €20 for Enable Ireland.
Follow us on Facebook, Instagram or Twitter #GUCFG.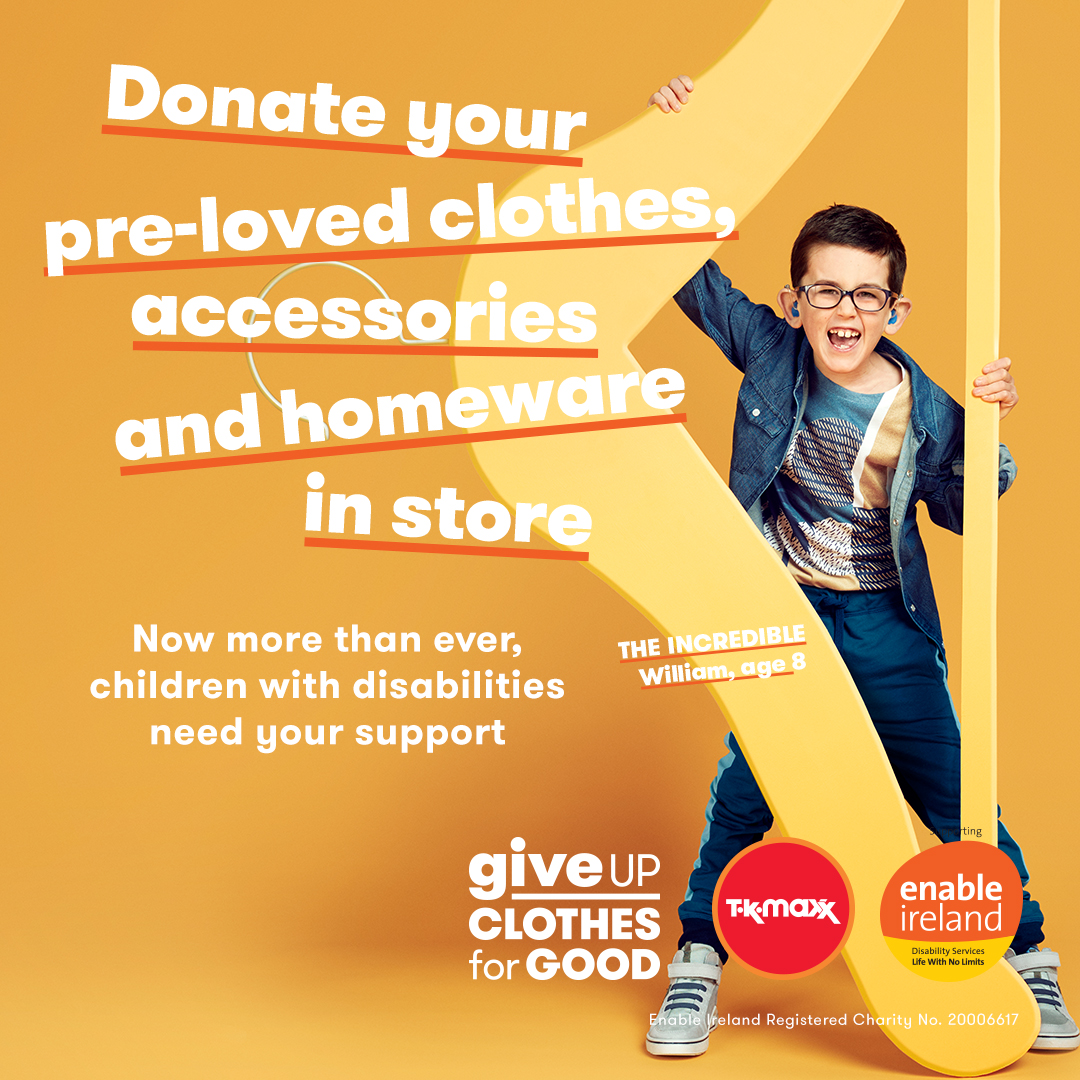 Join the Give Up Clothes for Good campaign