Our charity shops are stocked with a wide selection of men's, women's and children's second-hand clothing and shoes, as well as high-quality accessories and homeware. To keep our charity shops stocked, we depend on donations of unwanted clothing and goods from members of the public. Without your donations, our charity shops would be unable to generate funds for our disability services around the country.
Clear Out Your Wardrobe For A Good Cause
We all have items of clothing in our wardrobes that we haven't worn in ages but just haven't gotten around to parting with yet. Well today's the day to pop them in a bag and donate them to help make a difference in the lives of children and adults with disabilities.
There are lots of ways to donate your unwanted items to us. The safest way to donate is directly to our charity shops or into the Enable Ireland collection units in TK Maxx stores across the country. You can also donate into any of our textile recycling banks or, in certain areas, by filling one of our yellow charity collection bags and leaving it outside your door for our drivers to collect. If you are a school, business or club you can also help support us by organising a bring back day.
Find your nearest donation bank
We have hundreds of textile banks all over the country where you can donate good quality preloved items 
We love: clean clothing, shoes and accessories, ornaments, towels and linen, crockery, cutlery and glassware, collectables and antiques and DVD's.
If you are a clothing manufacturer or retailer with end of line stock we will gladly take your donations!
Unfortunately we cannot accept any electrical goods, books, toys, CDs or any items that are broken or require repair due to health and safety regulations.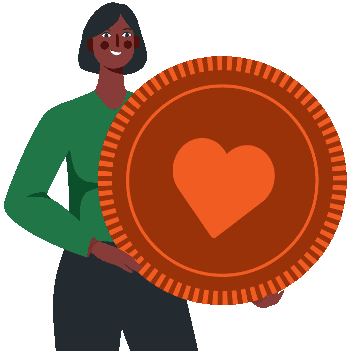 Make a Donation
Help us today with a single or monthly donation