Respite provides a break for the individual and the family. Respite can be for a few hours in the evening, overnight, weekends or for longer periods depending on the need and availability. It can take place in the individual's own home, in their community or at a purpose-built respite house.
For adults, we provide residential respite services from our respite houses in Ennis, Co. Clare, Arklow, Co. Wicklow and Cork. We provide residential services to adults in Cork and Clare.
Story image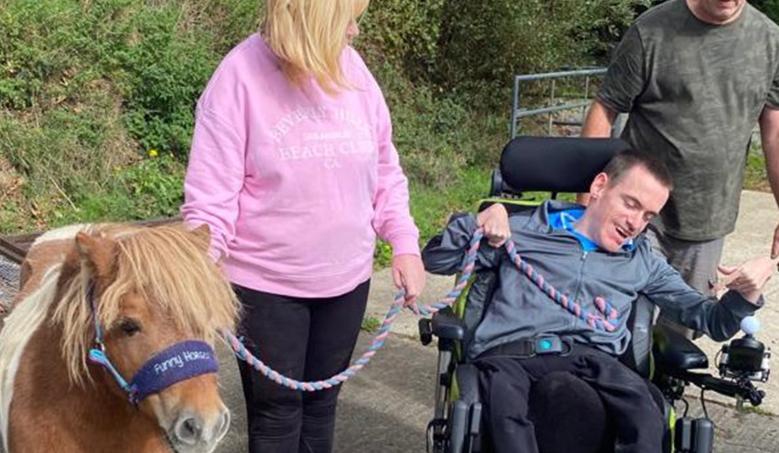 James Coughlan and Rathmore House
James Coughlan is from Crumlin in Dublin, and attends Enable Ireland, Dublin Adult services and also attends Enable Ireland's respite service in Rathmore House twice a year. This year, James identified horse-riding as one of his respite goals. Hear first-hand from adult service owner James Coughlan about his respite experience at Rathmore House in Co. Wicklow.
Explore more adult services