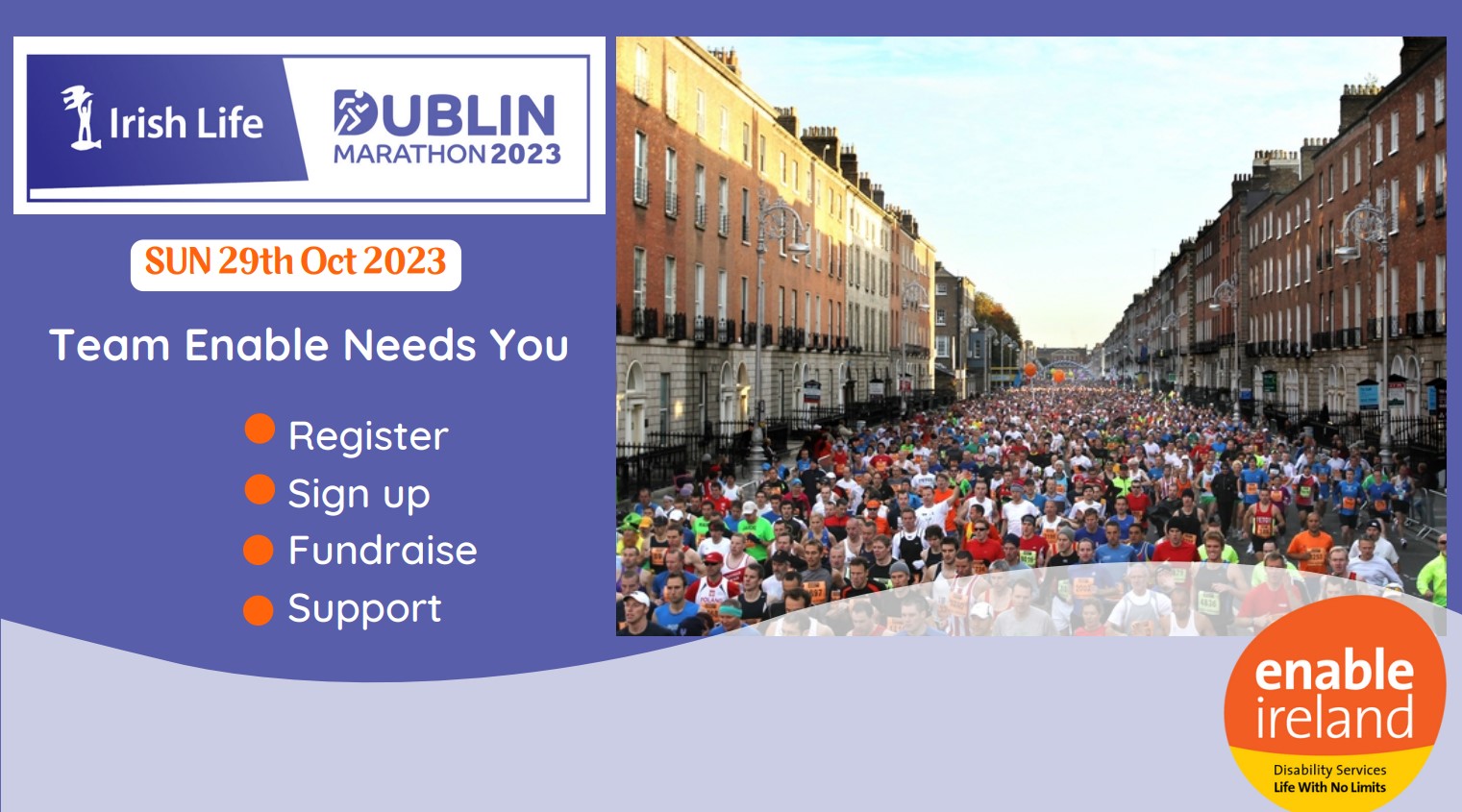 Date: 29/10/2023
Charity fundraising has always been at the heart of the Dublin Marathon, with over €9 million raised each year by runners. For more information   https://irishlifedublinmarathon.ie
If you have a place and wish to fundraise for our fantastic charity it couldn't be easier.
#TeamEnableIreland need you!
Be a part of something special.
How to participate
Already Registered with Irish Life Dublin City Marathon

Join #TeamEnable and contact us for a fundraising pack which includes teeshirt, running buff.

Set up your iDonate to fundraise if you would like to use the occasion to help Enable Ireland raise much needed funds to support our services.