Enable Ireland Sandymount Clothing Bank
Our shops depend on your quality donations to keep raising money for our services to over 13,000 children and adults with disabilities across Ireland.
What to do if this bank is full?
100% of our profits support our services for people with disabilities
Did you know that not all charity shops and recycling banks are 100% for charity? Well, WE ARE! Enable Ireland own and operate 100% of all our textile banks and charity shops.  We take your castaways and sell them in our shops, ensuring that the maximum value goes back into our services for children and adults with disabilities. We turn your unwanted items into cash for our charity.
What can I donate to Enable Ireland?
We love: clean clothing, shoes and accessories, handbags, ornaments, towels and linen, homewear, crockery, cutlery and glassware, collectibles and antiques, good quality toys and books.
If you are a clothing manufacturer or retailer with end of line stock we will gladly take your donations!
What items do you not accept?
Unfortunately, we cannot accept any electrical goods, dirty or soiled items, mattresses, duvets, pillows, or any items that are broken or require repair due to health and safety regulations.
How can I donate clothing and other items to Enable Ireland?

You can donate to Enable Ireland in a number of ways:
Directly into our shops or any TK Maxx store nationwide
Through textile banks (over 300 nationwide)
Through house collections (when you get a yellow bag through your door.)
If you are a company, school or organisation you can organise a Bring Back Days. This is where you arrange for all the staff to bring in a donation on a given day and we come to collect it. 
Retailers can donate end of line stock.
Charity Shops Explore More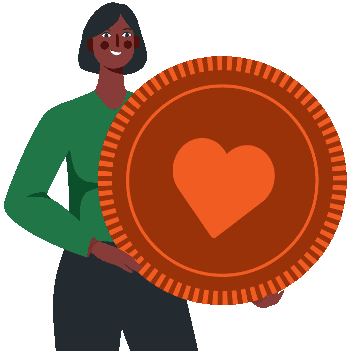 Make a Donation
Help us today with a single or monthly donation