Luke Mannering - Respite and Applegreen
Hear first-hand from parents and adults with experience of Enable Ireland services.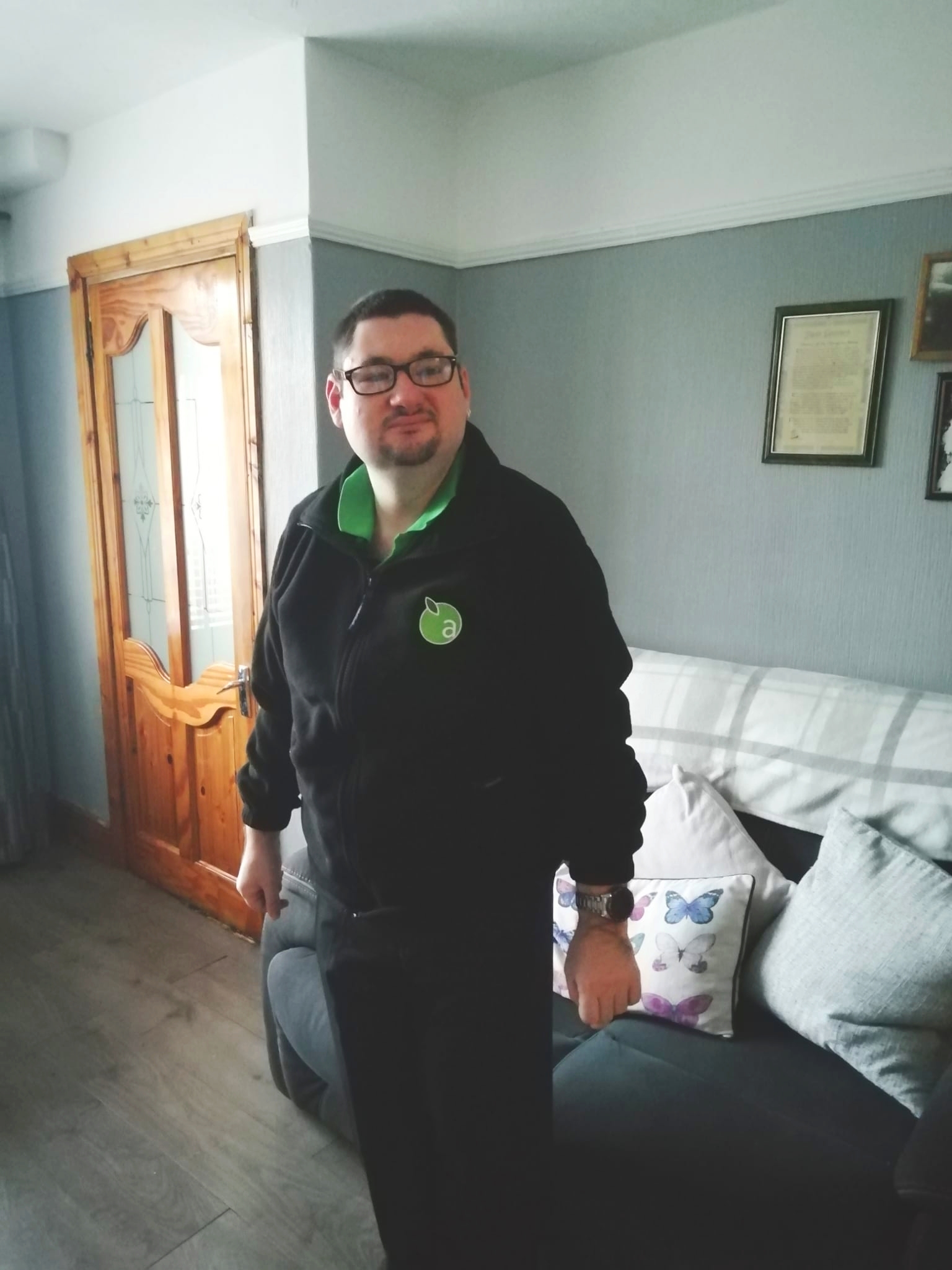 "I go to Enable Ireland's Rathmore House in Wicklow for a respite break a few times every year and usually for a week – from Monday to Saturday. I love it there! I can chill out with my friends from the Rialto hub and we can do trips together. Covid has changed things but when it's possible we can go out for a meal or go to the cinema. We have a new garden and patio area as well thanks to Applegreen and I'm looking forward to enjoying this when the weather is better in the summer. We'll be able to hang out there with friends when we get some sun!
In October, I started to work one day a week in Applegreen in Naas. I really enjoy working there and am very comfortable working in the shop. I have a lot of experience working in retail. For 10 years, I have volunteered in the St. Vincent De Paul charity shop every Friday. My job in Applegreen includes cleaning the pumps, sweeping up in front of the shop, stacking the shelves and sometimes I work on the hot food counter. My colleagues there are a lot of fun to work with and very supportive. I'm enjoying working there every week.
In January, I am going to start a course in woodwork. This has been a life-long dream of mine to learn carpentry and wood work and I am really looking forward to it. I've made a bird house out of wood before and I have it in my garden. I'm looking forward to making more bird houses or maybe a bird feeder or bird bath."
Luke attends Enable Ireland's Adult Services hub in Rialto. The service there supports adults with disabilities in the area of personal development, training, employment and greater inclusion in the community. Enable Ireland's respite service in Rathmore House in Wicklow has been specifically designed to cater for people with physical disabilities and it provides young people and adults with the opportunity to avail of short holiday breaks. 
While the house has been extensively renovated over the years to make it fully accessible for people with physical disabilities, the outdoor garden was not fully accessible for wheelchair users. Applegreen has supported Enable Ireland in making this an accessible area, enhancing the experience of those attending Rathmore. In addition, Applegreen is funding a polytunnel on site, so that gardening activities can also form part of the stay of those attending.