"Christopher was born 17 years ago with Down Syndrome. He was always a very happy, lovable content child with extra needs. The older he got the more concerned we were with some of his behaviours. We got him accessed when he was 8 years and he was diagnosed with Autism. It was a very difficult time for all the family. His needs were getting stronger and it was becoming more of a struggle. His Aunty works for Enable Ireland and she encouraged us to make an appointment with Debbie the manager to discuss services. So that's what we did and haven't looked back since.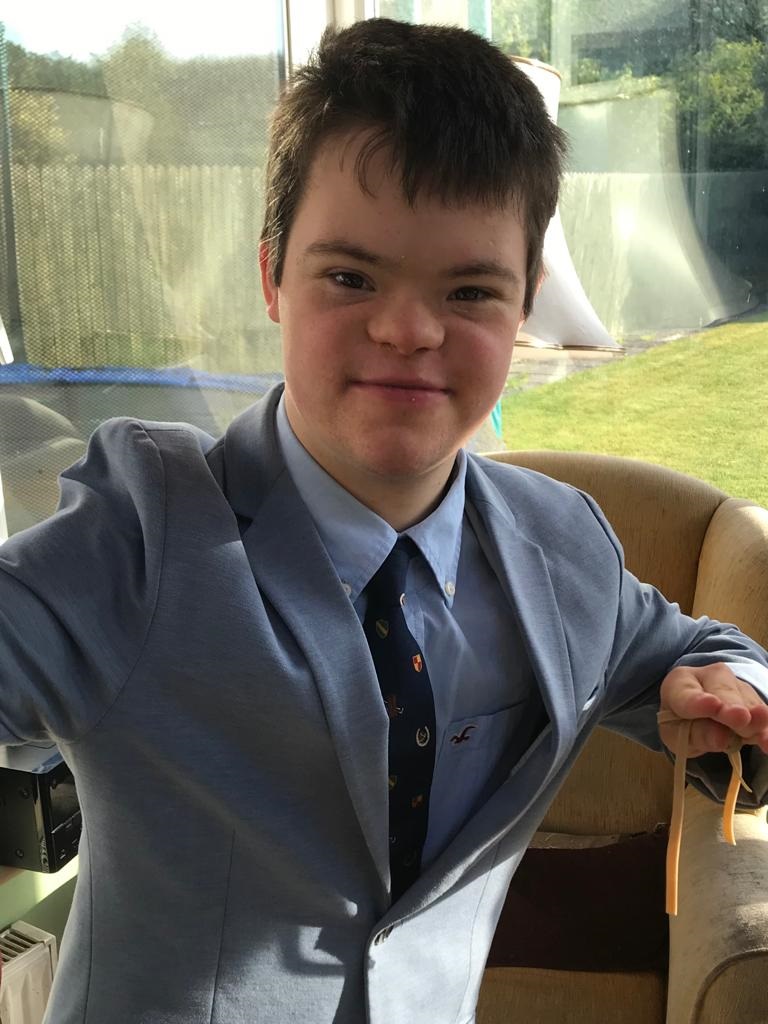 Christopher O'Meara
Since he was age 12 Christopher has gone to Teach Saoirse for 1 night a month. He absolutely loves going and he literally bounces in the door each time. The manager and all key workers are absolutely amazing. From his first night there he has never had a problem staying over. Initially, it was difficult for us to let go of him to someone else to look after his care and needs. We needn't have worried he is so well looked after and we can't fault the team in anything. 
The respite is not just of benefit to Christopher, it benefits the whole family. Christopher has two sisters Alice and Elizabeth. With him attending Teach Saoirse it is our time to do something with them or for us to have a date night.
The staff at Teach Saoirse do lots of activities with him whether it is walks, drives, bowling or cinema. It is great independence for him and he gets fed the food he likes or a takeaway. I have never had a "no" from the team on any of his requests. All the key workers take such good care of him, it's like being at home. We can relax when he is there and it is a win-win for everybody in our family. Christopher is a character and he is full of laughter so he brings a lot to Teach Saoirse. Having access to somewhere like Teach Saoirse has definitely made our lives and Christopher's a lot easier. "
Teach Saoirse is Enable Ireland's Respite centre for children in Nenagh, Co. Tipperary