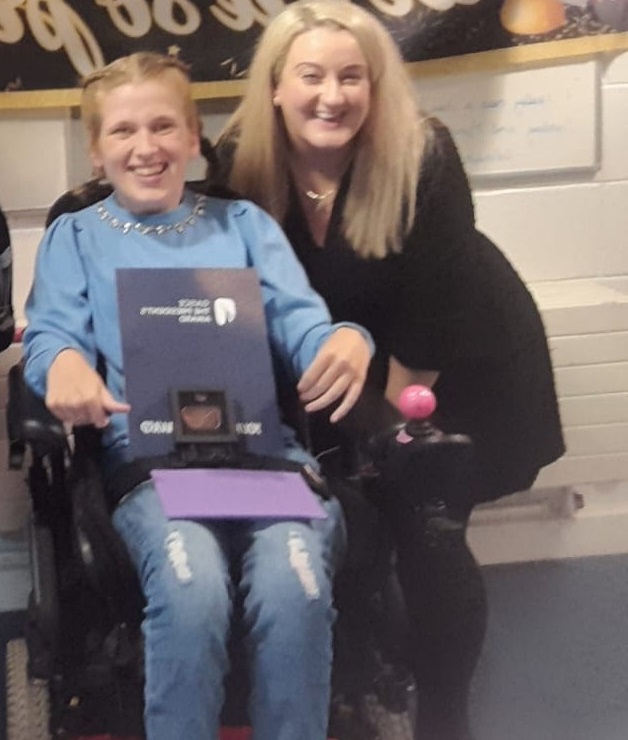 Sarah O'Sullivan and Orna Maguire from Limerick Adult Services
Sarah O'Sullivan is a 23 year old service owner in Enable Ireland's Limerick Adults Service. Sarah is a really bubbly, positive and determined person and recently completed her Bronze Gaisce award (The President's Award). She received her Bronze medal in a special awards ceremony presented by Aaron Gillane, Limerick All Ireland winner and 2022 All Star.

The Bronze Gasice award requires participants to complete 13 weeks of activities in the areas of Personal Skill, Community Involvement and Physical Recreation. They then choose one of these areas and do an additional 13 weeks of that activity. Participants do at least one hour per week in each of the three challenge areas and then choose one of the activities to do a further 13 weeks of.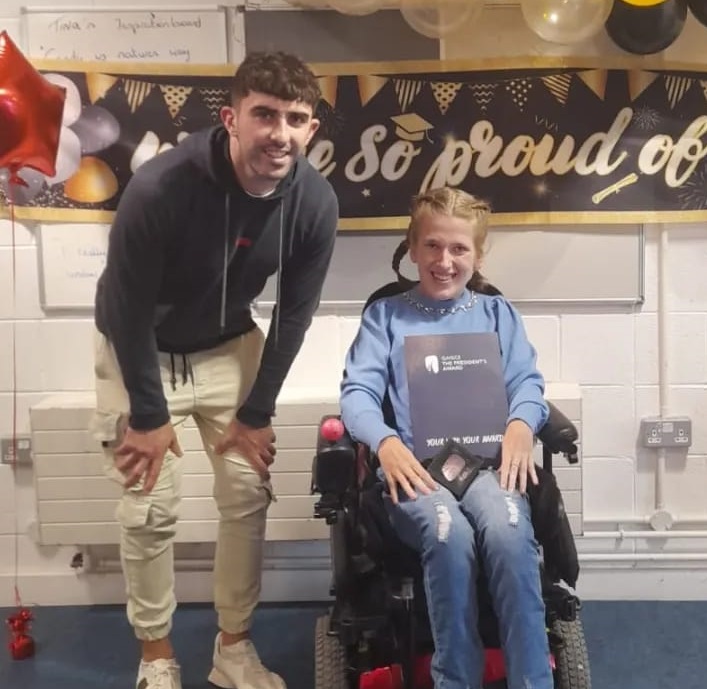 Sarah O'Sullivan with Aaron Gillane, Limerick All Ireland winner and 2022 All Star
For her personal skill, Sarah taught herself how to cook. For her community involvement challenge, she organised a very successful collection at Christmas for Novas, a Limerick based charity that supports homeless people. For Sarah's physical challenge she logged 26 hours of exercise on her Motomed bike. This is an accessible exercise bike for wheelchair users.

Sarah completed all these challenges with an amazing attitude, she is always smiling! She is now in the process of going for her Silver Gaisce award.
Sarah would love to see other young adults with a disability aim for a Gaisce award and is sharing her story to encourage others to apply.
You can find out more about Gaisce, The President's Award programme by visiting www.gaisce.ie